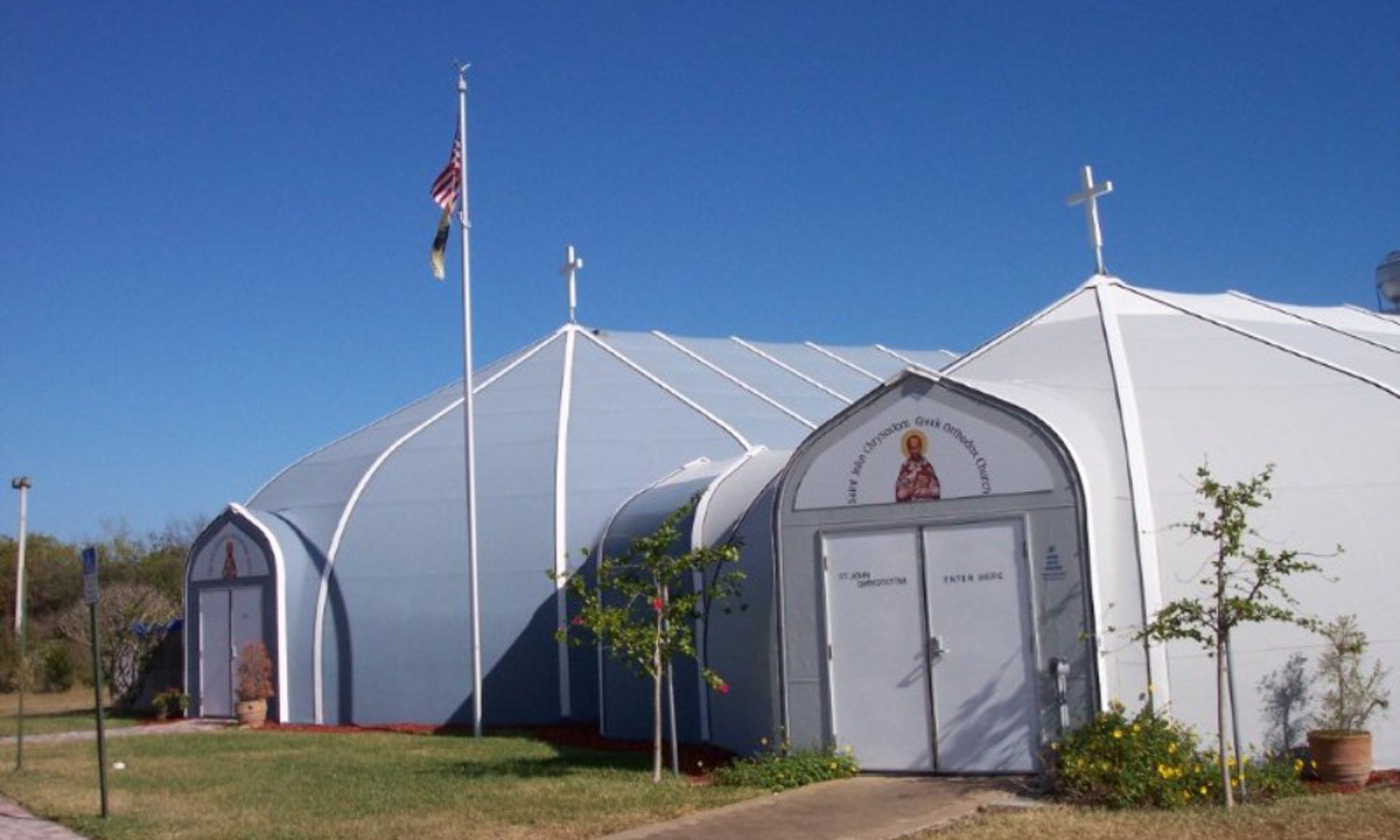 "Welcome one another, therefore, just as Christ has welcomed you, for the glory of God." - Romans 15:7
Through this web site, we are pleased to be able to introduce you to that same worship and fellowship as it is expressed in the life of our Parish. If you are a new member of our parish, or are considering membership, these web pages will acquaint you with what our parish offers to those who give it support and sustenance; to those who already belong to the church, we hope they will provide you with the assurance that your sacrificial offerings are received with profound respect, and are utilized to maximum effectiveness. They will, in any case, enable you to make the informed decisions that are necessary for a meaningful relationship with your church!
GREEK FOOD FESTIVAL
FRIDAY MAY 17 AND SATURDAY MAY 18
We need all the help we can get setting up for the Festival, working during the Festival and cleaning up after the Festival.
Χριστος Ανεστη!
Christ Is Risen!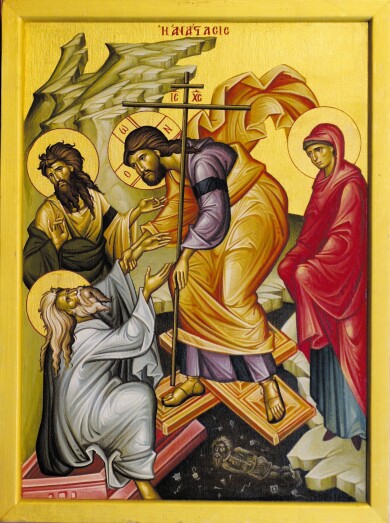 PASTORAL MESSAGE
By: + Father Andrew Mahalares
DAILY VITAMINS FOR SPIRITUAL GROWTH
CHRIST IS RISEN! SO WHAT?
I heard a person say once, "Christ is risen. So What?"
Let me give you an answer to that "So What?"
Christ is risen! Because Christ is risen, then all is well. I have nothing to worry about. Because Christ is risen, and all my sins are forgiven.
Because Christ is risen, all graves are empty. "Why do you seek the living among the dead?" asked the Angel.
Because Christ is risen, He has opened the door to paradise. "Today you will be with me in paradise" said Jesus to the penitent thief.
Because Christ is risen, there is no situation in life which is a dead-end. " In the world, you have tribulation," said Jesus, "but be of good cheer, I have overcome the world."
Pascha comes every year—and indeed every Sunday—to remind us that God is not dead, that all is well because Christ is risen— Risen indeed!
GREAT AND HOLY PASCHA
Let us forgive everything for the Resurrection, And thus let us cry aloud:
Christ is risen!
Χριστὸς ἀνέστη. (3 TIMES)
Truly He is risen!
Ἀληθῶς ἀνέστη. (3 TIMES)
Glory to His holy Resurrection on the third day!
Δόξα τῇ ἁγίᾳ αὐτοῦ τριηµέρῳ Ἐγέρσει.
We worship His Resurrection on the third day!
Προσκυνοῦµεν αὐτοῦ τὴν τριήµερον Ἔγερσιν.
---
ALL SUNDAY SERVICES:
9:00 AM—11:15 AM.
FELLOWSHIP HOUR: The Fellowship Hour is a continuation of the Christian Fellowship experienced in the Eucharist during the Divine Liturgy. It is a wonderful way to commemorate an anniversary, birthday, family milestone, memorial, or just to donate to the Fellowship Hour. If you would like to donate please see Stephanie King or sign up on the calendar. Thank You.
Please Note:
"The St. John Chrysostom Community Hall and related facilities are owned and operated as an integral part of the ministries of St. John Chrysostom Greek Orthodox Church, and are subject to the traditions, dogmas and Holy Canons of the Greek Orthodox Faith. We reserve the right to reject any request for the use of any such facilities. In addition, any uses that violate any applicable laws, ordinances, regulations or statutes are expressly prohibited."
Click the link below to follow where the Atlanta Metropolis is going next? Check out the Strategic Plan presented at the Clergy Laity Assembly in Columbia, SC this past June.
http://stewardshipcalling.com/atlanta-metropolis-strategic-plan/
And to follow the progress of the Atlanta Metropolis Strategic Plan please visit: www.atlstrategicplan.org
Plentiful Harvest Ministry LAHIA
Please join in on serving in the near future. Contact Connie Monsma, 772-263-6764
Thank you to everyone that cooks, transports and serves our less fortunate neighbors at LAHIA. May God bless you all for the service you offer!
Reader's Ministry
We will have a sign up sheet in the Narthex for those in our community who would like to learn to read/intone the Epistle, in either Greek or English. Please contact Church office to sign up.
Prosfora Ministry
We are in need of prosfora bakers! Please sign up for a Sunday to provide the prosforo for our parish. If you would like to learn to bake prosfora, please contact Church office to arrange a lesson.